Warehousing
Warehousing
Warehousing is the most important part of logistic system. Our main warehousing space is located in Jablonica in the Senica district which is a main traffic junction from Western Europe and Czech Republic.
Our warehouse in Jablonica offers 4500 m2 of secure indoor storeroom with a ramp for the option of loading and unloading from side or rear. Furthermore, we offer 10 000 m2 of outside hard surface area in enclosed and guarded premises. Apart from our warehouse in Jablonica, we have got partnerships with other warehouses across Slovak Republic; for example in Smolenice, Trnava, Senec, Bratislava as well as in the Slovak and Czech Republic.
Specialization in Jablonica
Our specialization in Jablonica is the loading and unloading of sea containers where we can manipulate with pallets, unload by hand, do palletisation of singe-item goods, unload and manipulate with big packets using clamping jaws and manipulate wit big bags using extensible cranes.
Within the scope of warehouse logistic we offer:
All warehousing operations

inbound and outbound logistic, warehouse inventory, issue of earning and expense receipt, issue of CMR, etc.

Services according to your requirements

sorting, consolidation, wrapping, preparation of goods for dispatch, distribution and other operations according to our customer needs



We transport anything, anywhere
Hanseatic Slovakia is operating on the Slovak market from the year 1995. The company is engaged in forwarding activities in the area of railway transport, truck transport, sea and river transport, air transport as well as multi modal transport.
Verified
slovak company
Personal
solutions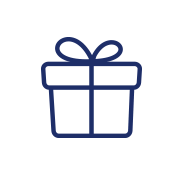 Complex
services
Individual
approach
Request form
price offer within 24 hours