Wrapping
Wrapping and dispatch
We design and create bespoke and certified wrapping based on your needs. Our service includes the manufacture of the wrapping, wrapping your product itself and fixating it in the transporting vehicle or container. We acknowledge that the cover of your product and safe delivery is one of the first impressions you will make in your business transaction and therefore we devote to it great attention.
Our main activity in the area of wrapping and expedition is wrapping for transoceanic cargo. In cooperating with our partnering company Hanakos.r.o, we are a certified manufacturer of fumigated pallets and boxes according to IPPC standards under the registered number: SK-2947.
Wrapping for export can be carried out directly in the customer's premises or transported to our company in Jablonice where it will be wrapped and exported thereafter. For this purpose we are equipped with designated place in our indoor hall with ramp and manipulation equipment up to 3 tons as well as manipulation in container.
We offer
Our services in logistics:
manufacture of bespoke and asymmetric pallets
manufacture of completely closed covers from OSB boards
wrapping into anticorrosion foils
loading and fixation of product in the transporting vehicle and container



We transport anything, anywhere
Hanseatic Slovakia is operating on the Slovak market from the year 1995. The company is engaged in forwarding activities in the area of railway transport, truck transport, sea and river transport, air transport as well as multi modal transport.
Verified
slovak company
Personal
solutions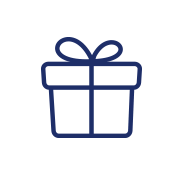 Complex
services
Individual
approach
Request form
price offer within 24 hours