Transport
Sea transport
One of the most effective types of transports both economically and ecologically with regards to the option of transporting almost any quantity of cargo. Our company provides the transportof cargo in containers or in LCL boxes as a collective service.
Thanks to our partnerships and agreements with Transocean transporters, Hanseatic Slovakia can offer unmatched services in the area of sea forwarding worldwide.
Sea Transport is a suitable solution for regular and bigger shipments, especially if the main concern is minimising transport costs rather than the time-length of delivery. Due to the booming economy in developing countries, the equipment necessary for sea container transport is now available in almost all smaller ports. Because of the uniform system of internationally used transport units (containers), this method is the most efficient solution for sea transport.
Container Transport
Hanseatic Company is ensuring a transport of 20ft (capacity of 33.2 cbm, 21 770 kg) and 40ft (67.7 cbm, 26 780kg) containers, in case of need a 40 HC (76.3 cbm, 26 510 Kg). Our team is experienced with the transport of clothing, groceries, heavy materials, solar panels as well as cars, motorbikes and all kinds of oversize goods such as heavy machinery.
We provide a free of charge consultancy to help you choose the type of container you need and calculate a price range. We will accommodate all necessary documents, custom clearance and deliver your goods to your chosen place of destination.
Collection service
Part of our container transport is the LCL service which is a container transport for smaller parcels where the price is determined by the volume or weight of the material (the charge is for m3 / ton). For most worldwide ports we offer frequent weekly shipping. A matter of fact of LCL service is the transport on the basis of door – to – door.
Direct Transport
In the need to deliver the container from the port to the designated place in the shortest possible time, we are able to ensure a towing vehicle which will load the container directly in the port and bring it directly to its final destination.
standard containers

20', 40'
40'high cube, 45' high cube

containers for oversized packages

Open Top – 20' open top, 40 ' open top high cube
Flat Rack - 20' flat rack, 40 ' (high) flat rack

kontajnery pre teplotne kontrolované zásielky

20' reefer , 40' high cube reefer
With LCL parcels, it is very important to ensure a good quality wrapping to prevent any damage when the container is being loaded and manipulated with. As with all sea shipments, we highly recommend to insure your parcels.



We transport anything, anywhere
Hanseatic Slovakia is operating on the Slovak market from the year 1995. The company is engaged in forwarding activities in the area of railway transport, truck transport, sea and river transport, air transport as well as multi modal transport.
Verified
slovak company
Personal
solutions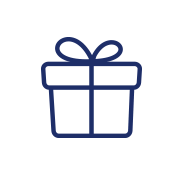 Complex
services
Individual
approach
Request form
price offer within 24 hours