Our services
Consultancy
Hanseatic Company offers free consultancy service where we advise you what would be the best and most efficient way of transporting your goods according to your needs, prepare a price quotation, and provide you with all necessary information regarding your transport.
Sale and hire of containers
For this purpose we offer sea containers of various types, accommodation containers of various sizes, storage containers and special containers depending on the client's needs.
The Environmentalism of our company
Our Company, right from its formation, takes into consideration the environment. From this reason, we are trying to utilize the most ecological types of transport, which means combined multimodal transport. Plans for more effective transport are aim at connecting road, railway, air, and water transport infrastructure to reduce the emission of greenhouse gas. Hanseatic Slovakia realises that a continuous combination of road, railway, air and water transport will contribute to making transport of goods more efficient. Transport is an inherent part of the global economy and the quality of our life. At the same time, we are trying to blend this environmental approach to our daily operations in the office which means that our company is trying to maximize the use of electronic data transfer and electronic invoicing as much as possible.
Intopool – Incoterms
This is the set of international rules for the interpretation of commonly used commercial clauses in the international trade. They are published by the International Chamber of Commerce, in which we have a representative, and are used for the purpose of solving disputes caused by the differences in the Commercial Codes of individual countries. They are concerned with the relationships implied from the contract of purchase, obligations at custom clearance, wrapping of goods or receiving delivery.



We transport anything, anywhere
Hanseatic Slovakia is operating on the Slovak market from the year 1995. The company is engaged in forwarding activities in the area of railway transport, truck transport, sea and river transport, air transport as well as multi modal transport.
Verified
slovak company
Personal
solutions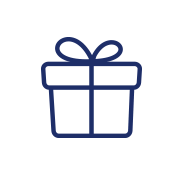 Complex
services
Individual
approach
Request form
price offer within 24 hours